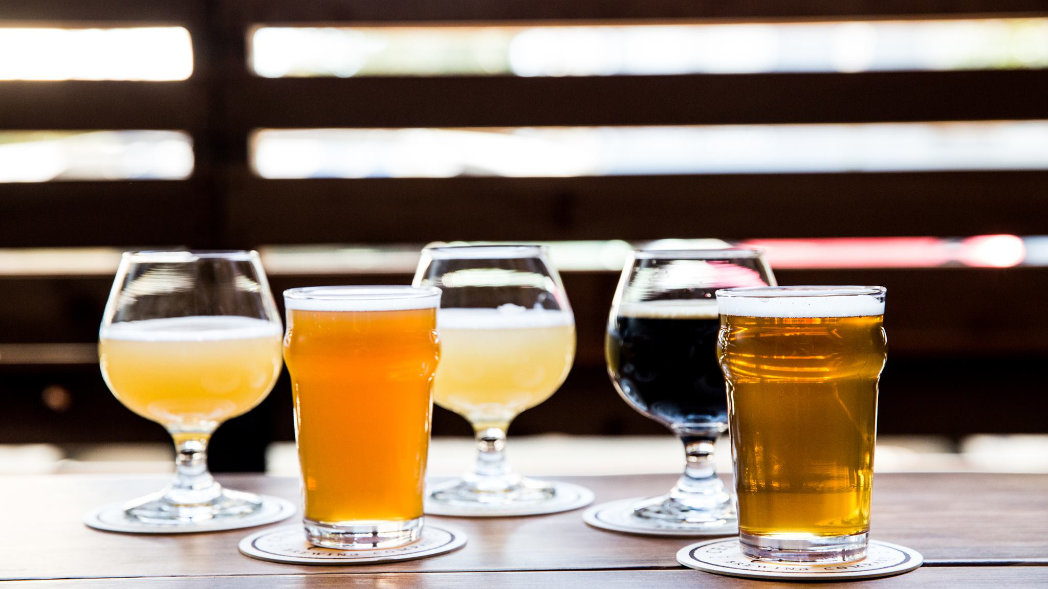 Locations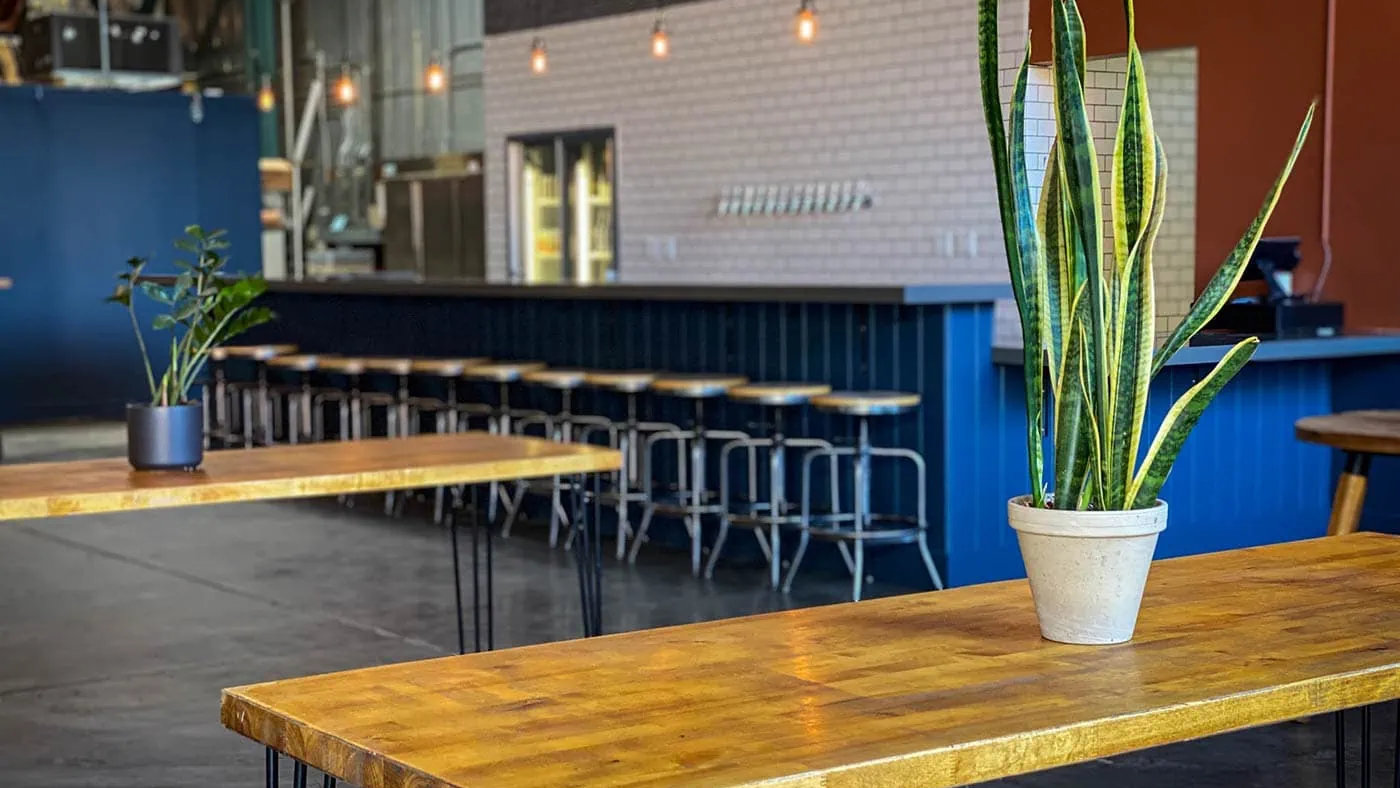 Cellarmaker - Berkeley
Come enjoy our awesome beer garden and indoor groovy vibes.
Berkeley, CA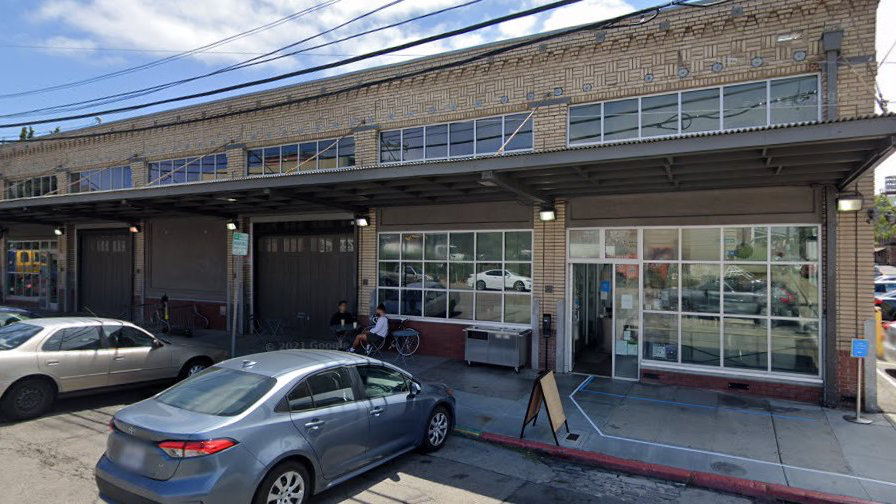 Cellarmaker - Oakland
Fresh beer, Detroit-style pizza and much more
Oakland, CA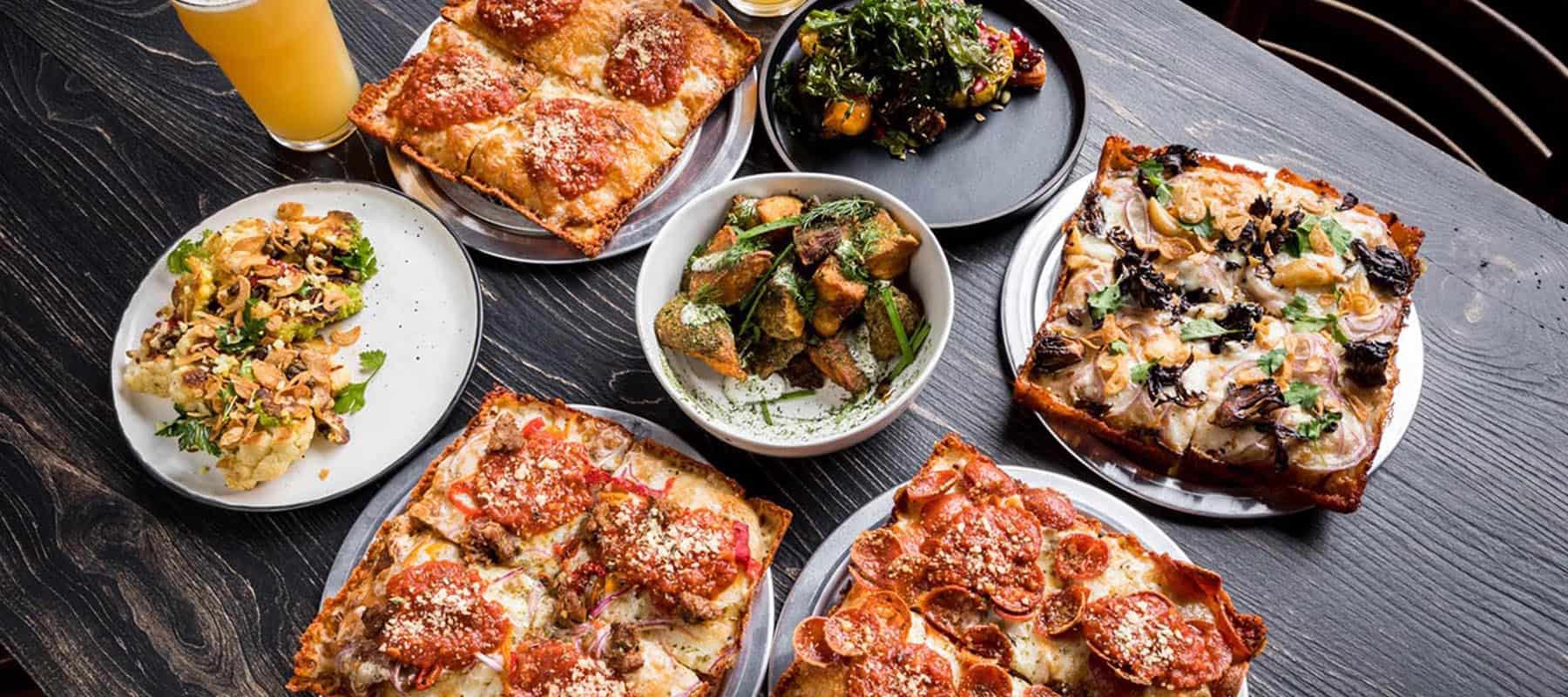 Cellarmaker House of Pizza
Cellarmaker Brews and Detroit Style Pizza.
San Francisco, CA
Beers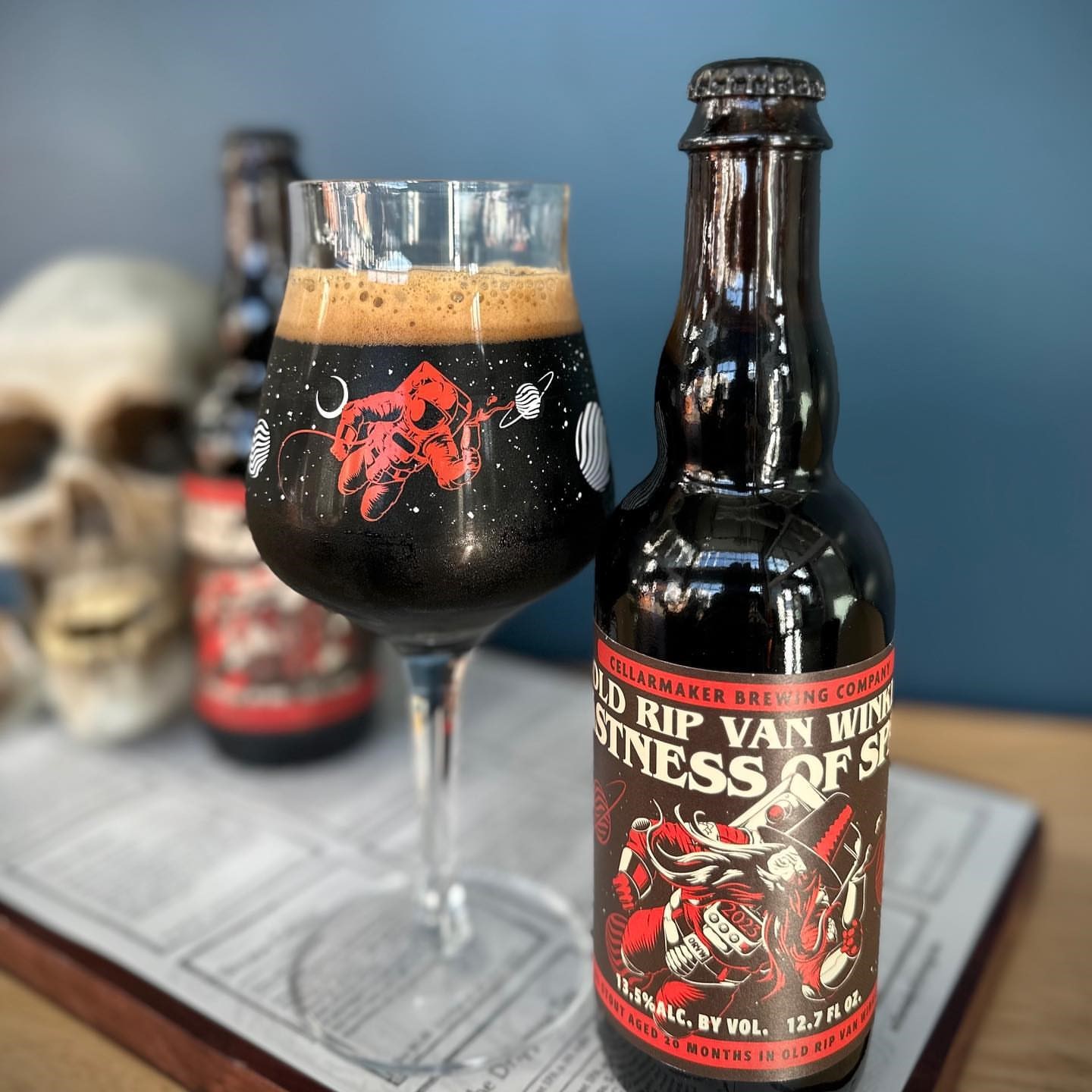 Old Rip Van Winkle
Imperial Stout
That's right, we aged our classic Imperial Stout in 10 year Old Rip Van Winkle barrels for 20 months and now it is ready for you to sip and enjoy in all of its glory. Elements of high percentage cacao, espresso and sticky toffee rolls are enhanced by spicy bourbon heat and oak derived vanilla. Vastness of Space is reminiscent of Kahlúa drizzled chocolate chip ice cream and boozy mocha lattes. It's super dope to have this classic back.
Cellarmaker
Coconut Bulletproof Porter
Strong Porter w. Coconut & Coffee
A beer (100% not keto) with Sightglass coffee and organic toasted coconut. The result is a creamy beverage that has rich notes of mocha chip ice cream and german chocolate cake.
Cellarmaker with Sightglass Coffee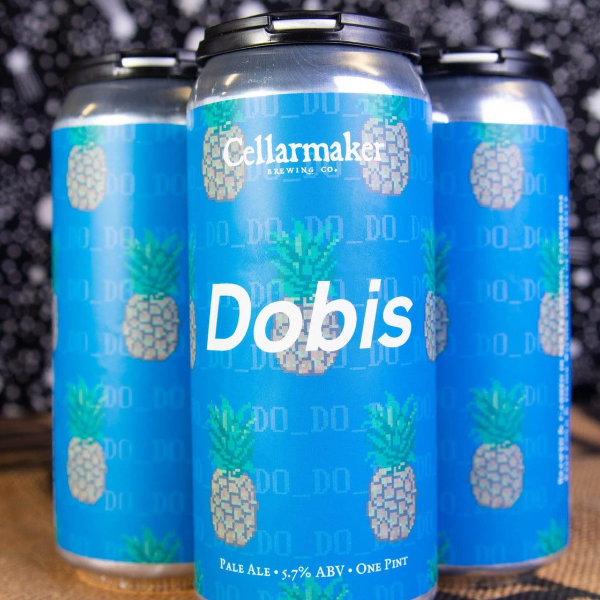 Dobis
SH Hazy WC Pale
Dobis is our 100% Citra hopped pale ale that starts with lots of Scottish Golden Promise malt to create a graham cracker base. Then Citra brings forth lots of pineapple, mandarin, citrus, and mango. We love Citra, it is super juicy and flavorful.
Cellarmaker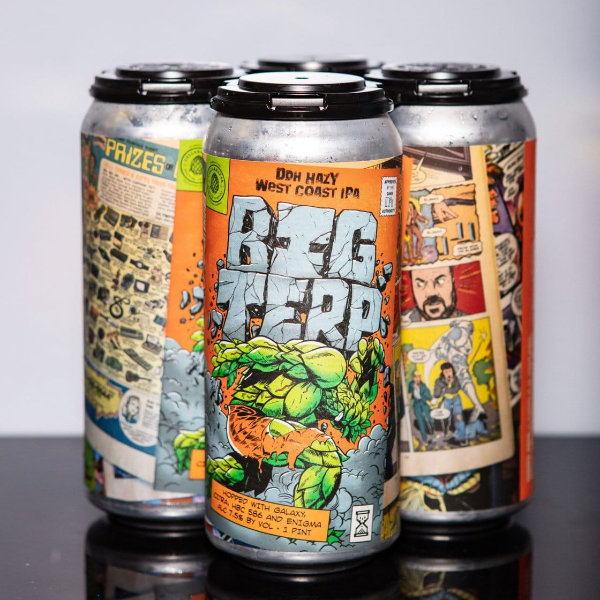 Big Terp
DDH Hazy WC IPA
We were so enamored with our new pale ale "Lil' Terp" that we decided to Hulkify it and make a Double Dry Hopped IPA version. It is an intensely hoppy IPA that features some of our hardest-hitting hops - Enigma, Galaxy, Citra, and HBC 586 which bring incredible citrus and marijuana-like characteristics that coat your tongue with sticky hop sap. This is not for the casual IPA drinker!
Cellarmaker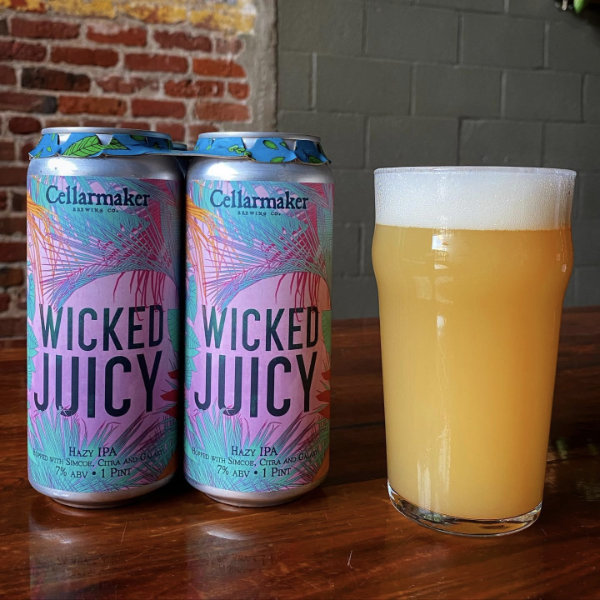 Wicked Juicy
DDH Hazy IPA
In Northern California we say HELLA, but in Boston they say Wicked... We brewed Wicked Juicy many moons ago as our 1st attempt at creating an IPA in the style of the great hop-forward brewers in the Northeast. Now it is a favorite! Simcoe, Citra & Galaxy hops combine with a simple grist of pale malt & oats and fermented with expressive ale yeast.This batch is Double Dry Hopped for wicked big hop aromas and flavors!
Cellarmaker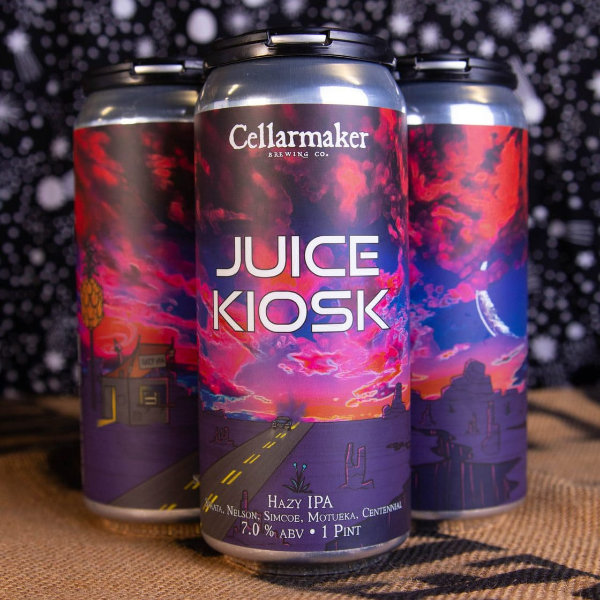 Juice Kiosk
Hazy IPA
Juice Kiosk is one of our newest expressive yeast Hazy IPAs, featuring a melange of hop varieties for a great offering of red fruit, white grape, grapefruit oil forward terpenes, and a nice dusting of crushed Douglas Fir pine needles. Hopped with Strata, Nelson, Simcoe, Centennial and Motueka. This juice bomb is sure to please!
Cellarmaker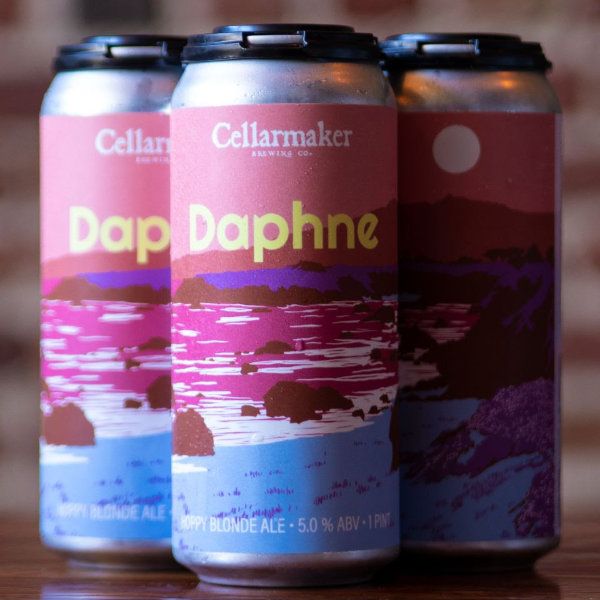 Daphne
Hoppy Blonde Ale
Aromas of lemon and lime, tangy weed and pine and geranium blossom come together with the crackery malt forming the perfect little hoppy crusher. The flavor is clean and balanced with juicy hops supported by bready malt and a lingering grassy bitterness.
Cellarmaker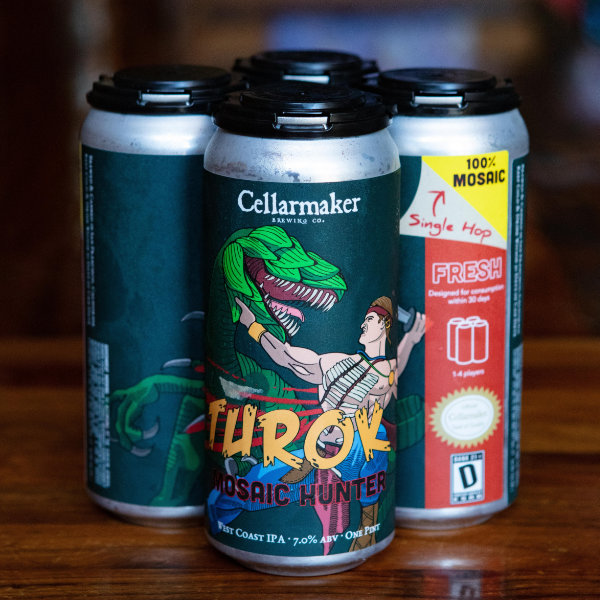 Turok Mosaic Hunter
SH WC IPA
Turok: Mosaic Hunter, exists within a pseudo-Pacific Northwest – hop farms of the now, the past & those that have yet to come – traveling between periods of time seeking out the best Mosaic for your IPA. We relate to Turok. Our satisfaction comes from finding the best hops no matter where or which crop year they are, as long as they are FIRE.
Cellarmaker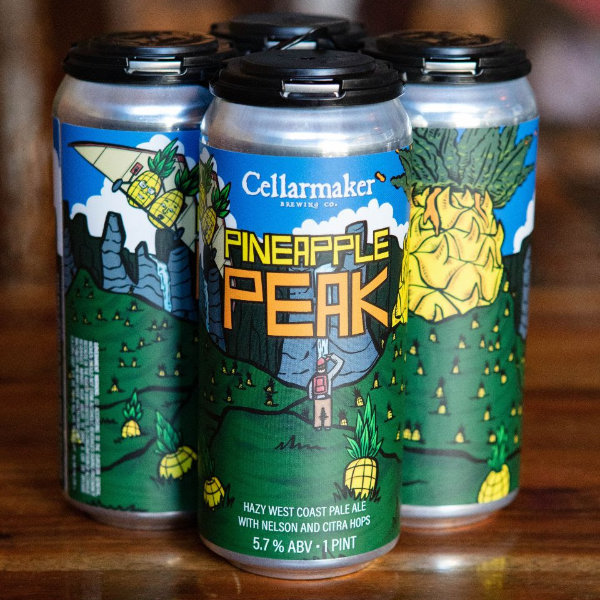 Pineapple Peak
DDH Hazy WC Pale Ale
What happens when you cross our two of our favorite pale ales, Mt. Nelson and Dobis? You get Pineapple Peak! Citra and Nelson Sauvin hops are together at last in a supremely aromatic and flavorful, but always easy drinking, pale ale. Tangerine, pineapple and tangy ganja aromas are followed by pithy lemon peel and a Kerns nectar like juicy finish.
Cellarmaker